Complete Game Evaluation Form
Ever wonder what areas of your game are important to your success and where you need to focus your efforts to improve? Laura has created a Complete Game Evaluation that will help identify high impact areas of improvement. Click on the link below the document download your Game Evaluation Form by Laura Patrick today!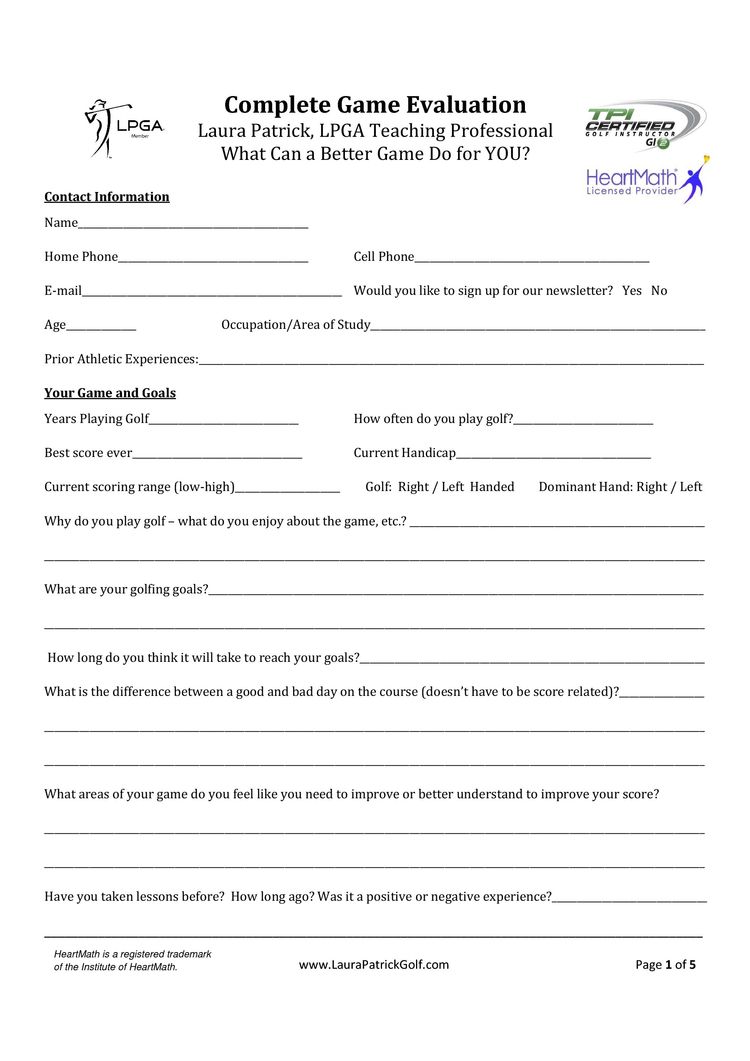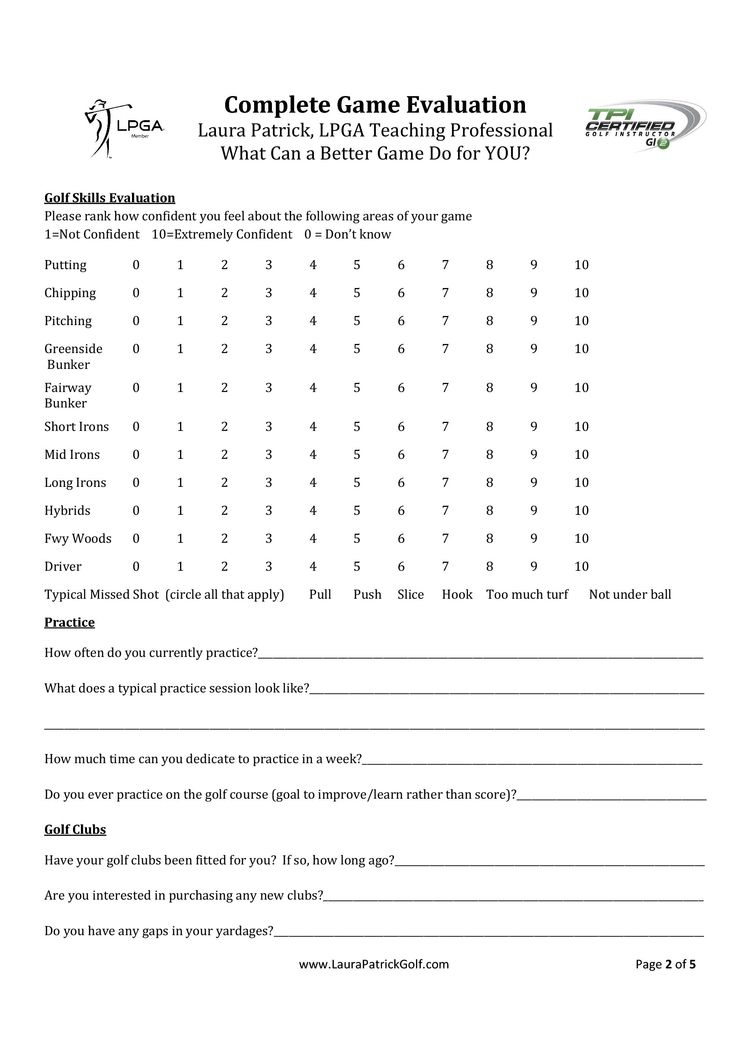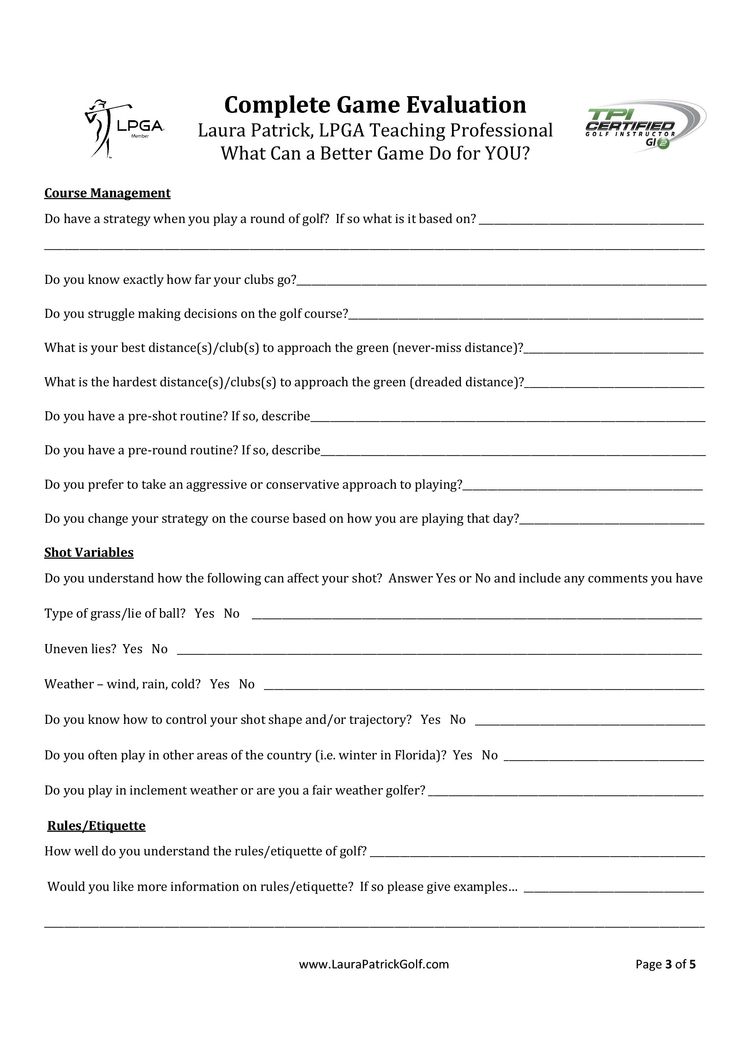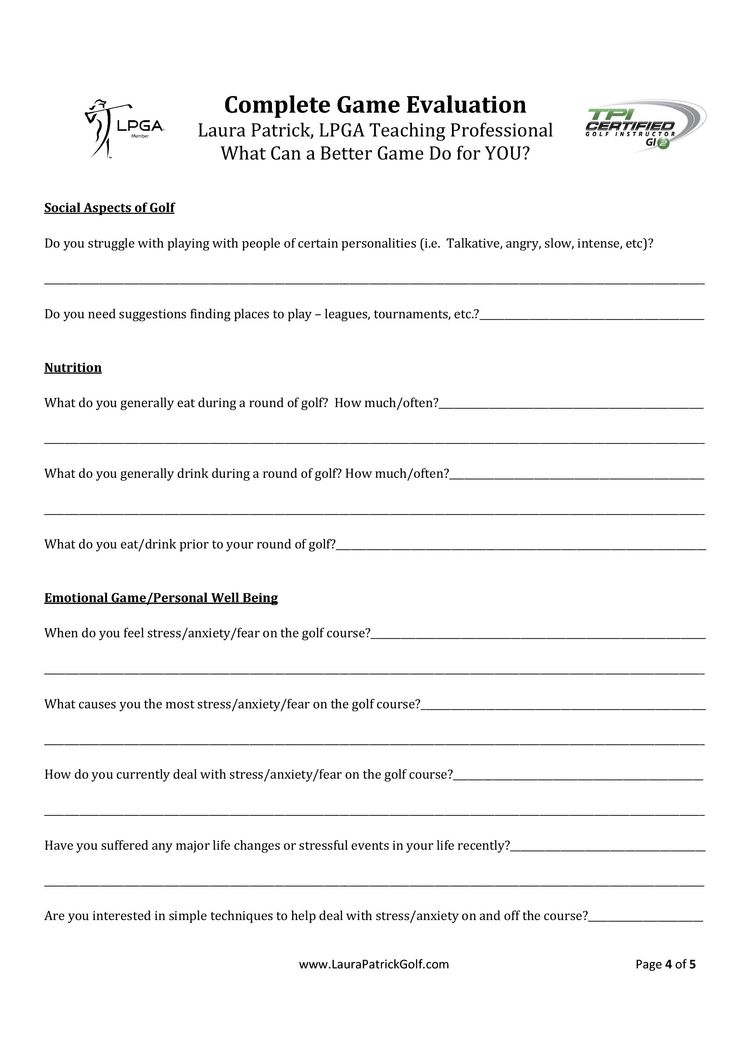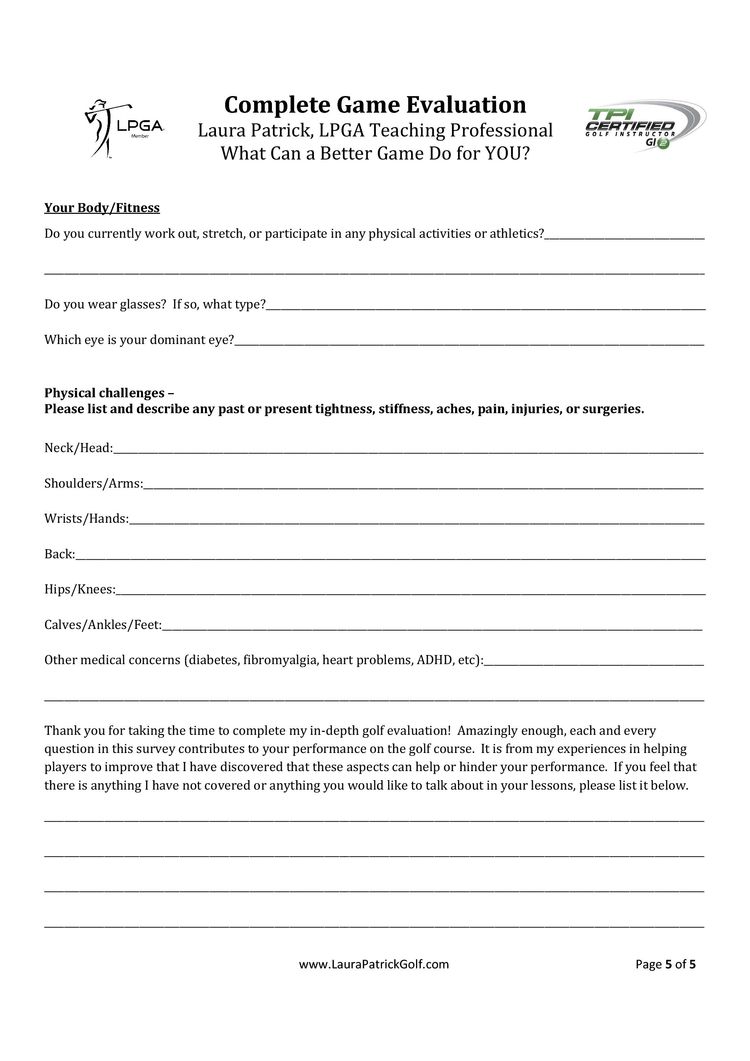 Click here to download the full PDF file.