For Privacy, Affiliate, and Cookies Disclosures and other Legal Disclaimers related to this website as required by law, Click here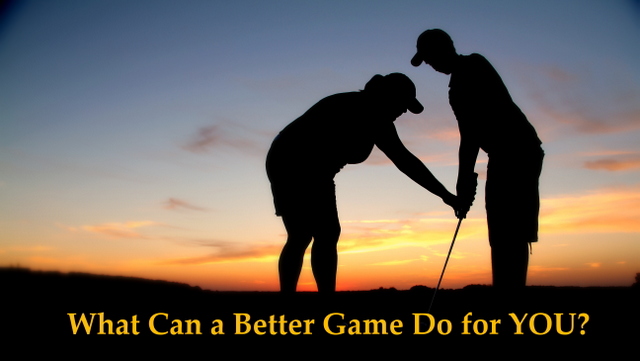 "Laura understands the necessity to combine the Mental and Emotional game elements with the physical and technical elements for peak performance in golf as well as in any competitive sport. This allows Laura to be the exceptional golf coach and teacher that she is! I would recommend Laura as a golf teacher and coach to anyone who is looking to learn how to swing a club as a beginner all the way up to a knowledgeable low index competitive player looking to find the added edge for peak performance! Laura is a great mentor!" -Mary P.
Please note: I am not able to take on any new students at this time.
Here are 14 reasons why you will play better golf with Laura Patrick as your coach!
We will work together to help you achieve YOUR goals – We can even go through a game assessment form to create a custom plan to help you succeed.
You will learn why improving certain skills will give you the highest return on the time you invest in your game.
You will understand what you need to do to improve. I won't give you unnecessary information just so I can look smarter than you. I'm here to help YOU, not to show you how much I know.
I will help you create a swing that works with YOUR body to produce repeatable results. (I don't like pain, don't want my students to have pain, and work with my students to create a motion that will maximize results while limiting or avoiding pain. This is why I like to create swings WITH my students and why I like student feedback.)
I will give you the tools to transfer your skills to the course. It doesn't matter how well you can hit the ball on the range (or in a lesson) if you can't recreate it on the course. I teach the skills necessary for skill transfer and…
You will learn the tools to manage pressure and stressful situations to help you succeed when you need it most.
You will learn that you can only control what is actually under your control, but you can influence the outcome based on the proper execution of the things you can control.
I will help you define what success really means to YOU.
I will help you to create small, achievable goals on your journey to reaching your big goal!
You won't be "just another appointment" in my schedule. I believe the best learning happens when you really get to know someone.
You will enjoy the learning experience, stay relaxed, and have fun. I'm an enjoyable person to be around…and remember golf is supposed to be fun.
You will learn from someone who's been there. I understand the challenges you are going through and can help you through them. And even if I haven't faced your specific challenge, I can relate to your challenge based on my personal experiences and my experiences helping other students.
I will improve and grow with you. I continue to invest in my education every year by attending seminars and classes so I will be knowledgeable of the most recent golf research and approaches to learning and improving.
You'll be glad you signed up. Just ask my students. I get a lot of referrals and repeat business. I am working on growing my testimonial page. Be sure to check it out.
Thank you for taking the time to visit my website. If you have any questions or would like to schedule a lesson, please contact me at 763-267-7531 or at LPGolfAcademy@gmail.com!
-Laura Patrick
P.S. I'd LOVE it if you'd LIKE us on Facebook!
P.P.S. Winter and early spring is a great time to work on your game. If you take lessons in the offseason, you'll have more fun in the summer! Call today!
"Laura brings an incredible amount of energy and passion to each lesson. Rule one for her is that golf is a game that none of us can perfect so enjoy the experience, enjoy those you are playing with, and enjoy the opportunity to improve course management. At the same time – though it seems initially at odds with the perpetual enthusiasm and humor – Laura brings a sense of calmness to an environment where frustration and disappointment can easily overcome success. That calmness translates directly to my first practice swing at the course through the last putt. I can't say enough good things about her philosophy and teaching." -William H. (student since 2009 and creator of the 4 F's of Golf Success – Fun, Fearless, Focus, and Forgiveness)
Teaching Philosophies
My teaching is successful/unique for the following reasons:
I passionately care about helping people and sharing the game of golf with others. I find out what golf means to each student and I help them make their golfing experience more meaningful. Each story is unique if you truly listen.
I focus on helping my students to improve on and off the course: My holistic coaching philosophy allows for personal growth in all aspects of a player's life, which leads to the maximizing of each player's potential. Areas of emphasis include the mental approach, fitness, nutrition, equipment, and appropriately managing expectations/fear.
I don't tell people what to do, I explain concepts: I explain why things are going wrong, why it needs to change, and how it needs to change. Students want to make the change because they see the value in it, not just because I tell them to change. This allows students to take ownership of their own change and success.
I treat every person with the same amount of attentiveness and respect. Whether students are 4 years old or 82 years old, whether they take one lesson or ten, and whether they are a new golfer or an achieved player they each get my full attention and respect. But…
I teach everyone differently to treat them the same. I see the world in a thousand shades of gray. Different things work for different people. I build upon each student's strengths and make their weaknesses less of a liability.
My life is an open book: I use my own personal life stories – successes, failures, and emotions to help students understand they are not alone and encourage them to get through challenging situations.
Happy students learn more: Students often find themselves laughing during lessons and taking a new view of the game (and themselves). My students truly enjoy the learning experience, stay relaxed, and have more success.
"Laura's bubbly personality has made learning how to play golf FUN! She is approachable, dedicated, versatile and easy to learn from. She is an expert player and teacher, drawing from extensive experience to relate concepts and skills to each student's level. I'm a better player, and richer for having been taught by Laura." -Madeleine S.
Click here to schedule your golf lesson or to request more information.
Sign up for e-news from Laura Patrick