Contact Us
Fields Marked with an
Asterisk (*) Are Required
Winter Coaching Programs
"I wish I would have started sooner!"
That is the most common statement I hear all summer long. I see a lot of regret when someone struggles through the first couple months of the season only to find out that something pretty simple could have gotten them playing better golf much earlier in the season. Also those who want to make some bigger changes wish they would have done so prior to the season being in full swing. Winter is also a great time to make a plan to improve on-course performance through strategy and performance training. If there is anything I can do to help or if you would just like to talk about your plans for summer prior to the season, please give me a call at 763-267-7531.
High School Golf Season Countdown
If a member of your family or someone you know is interested in playing high school golf, practice usually starts the week of March 16th. Lessons not only help players feel more confident going into the golf season, but they also help them perform better and give them things to focus on during indoor practice time (rather than just bashing balls). I also help them address any stress or worry about going out for the team. I can't stress enough the importance of a couple of lessons prior to the start of the season for junior golfers.
Winter Golf Improvement
I have three levels of game improvement programs along with a la carte services to meet your improvement and training needs this winter. Please use the arrows at the bottom of the document to scroll through all three pages or use the download link to view the entire document in full screen.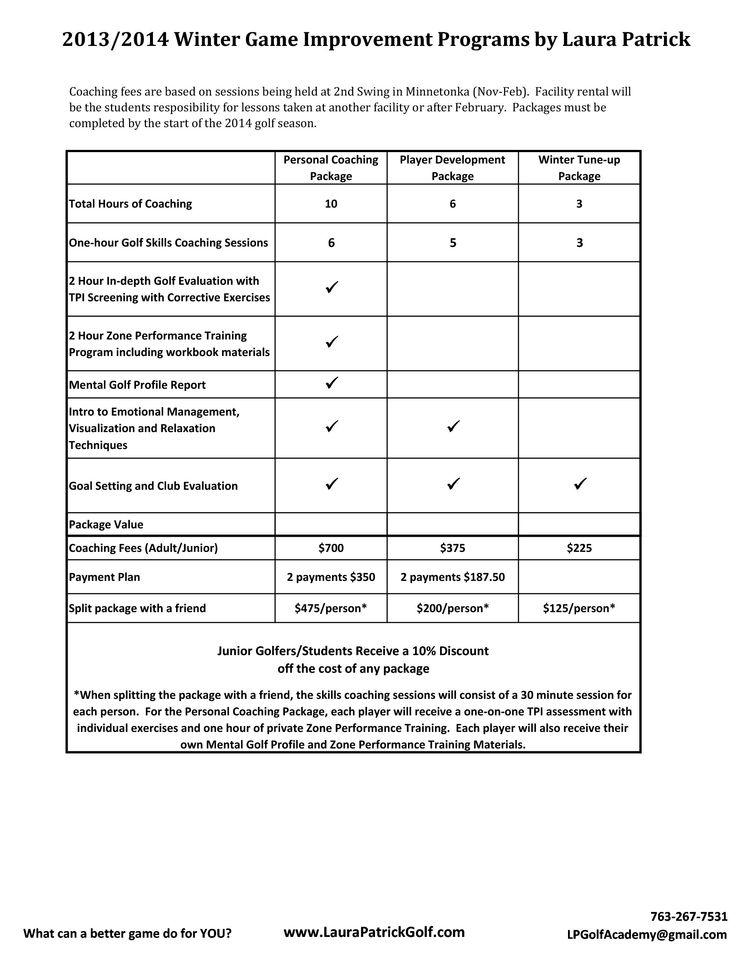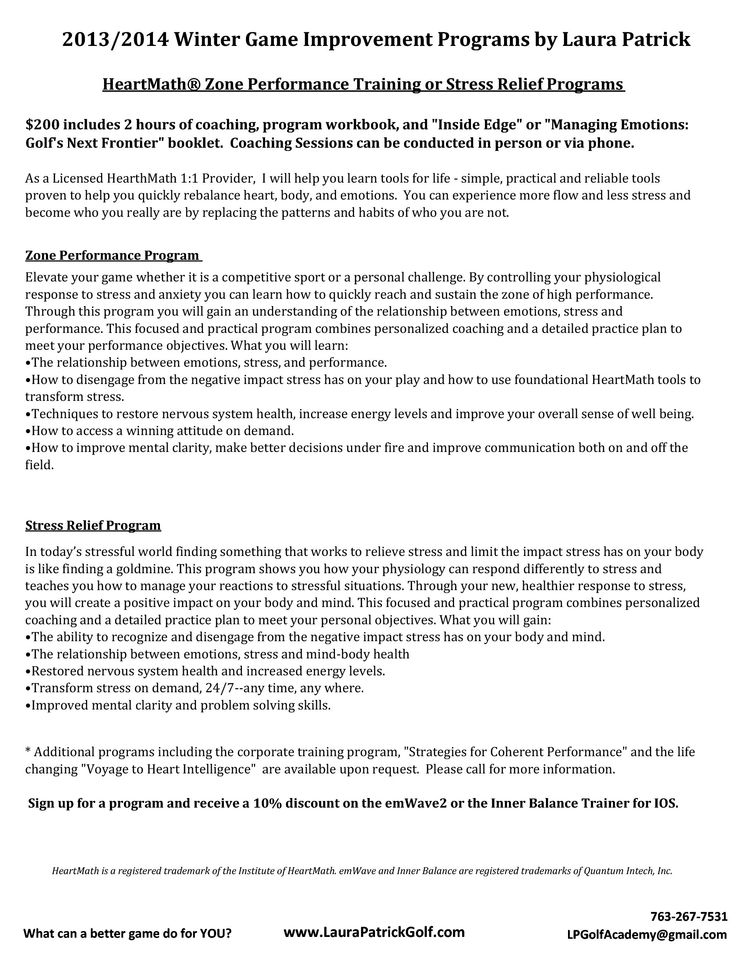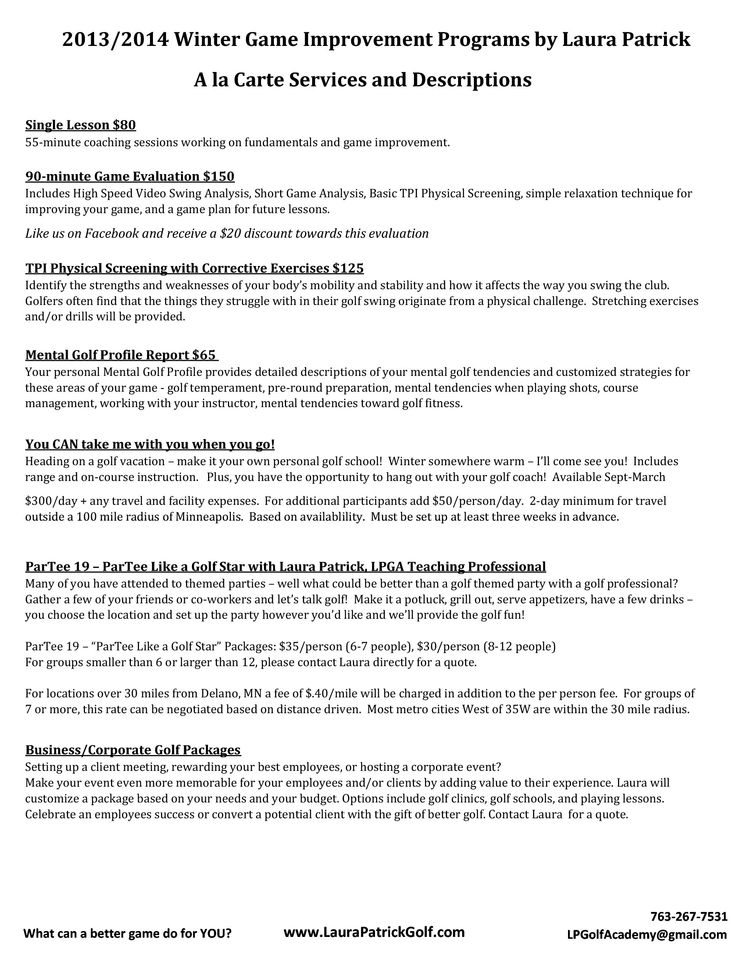 Click here to download the full PDF file.